Clean, professional- looking product shots can affect how shopper feels about your store/brand.
A pure white or solid black background may be not the best choice for your product. So, it's important to choose the background that fits the type of product you are selling. We can add wood or stone backdrops or a pop of color to your pictures!
Changing backgrounds might be quite simple when it comes to pictures with clean lines.
However, things become a little more complicated than you need to remove the background around a person or a fuzzy object.

There are several benefits when it comes to using a background removal/replacement service.
1. A white background allows you to focus on the object and shows off the details of the product such as colors, texture and shape. Pure white background can be used to provide extra benefits in marketplaces like the Amazon, Ebay, Etsy where the quality of your photos can affect your overall sales. Take a note that main images on Amazon and Ebay should have a pure white background of RGB values of 255, 255, 255.
2. Transparent backgrounds are great for web banners or print materials. You can use a transparent background when uploading to the web or adding a logo or an art to your picture. Please note that JPG files do not support transparent format.
3. We can move someone to a different background or cut your products out of the background and replace this with any color, texture or creative backdrop.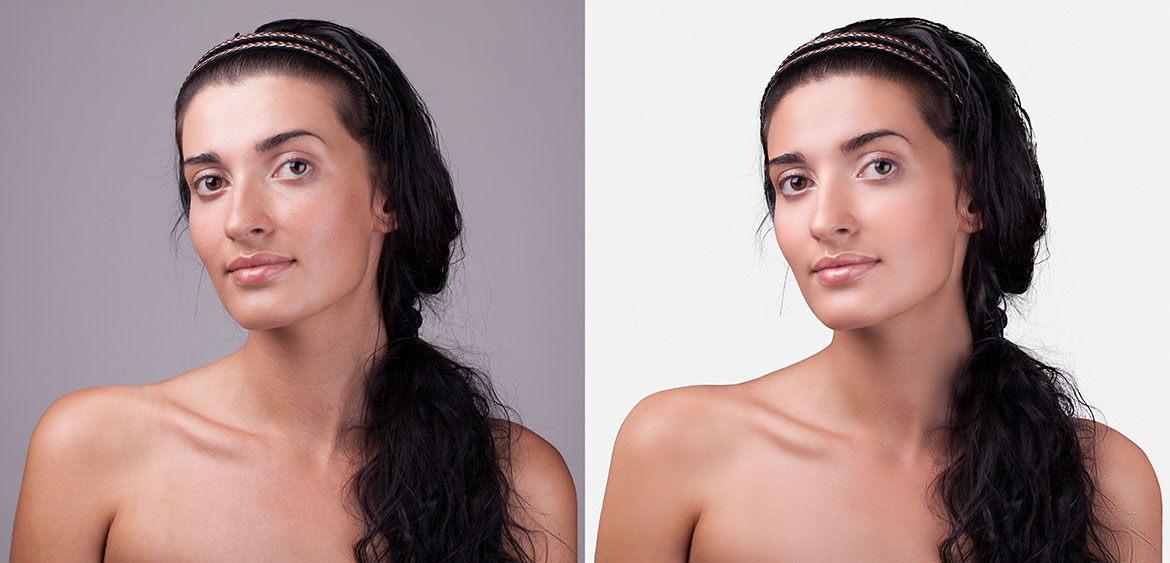 Some complex backgrounds are difficult to extract. This may require advanced Photoshop skills.
We can precisely cut out the objects that have lots of hair/fur/feather or the objects that blend trickily into a background.
Our retouchers are skilled enough to use the most efficient techniques for making precise selections and achieving great results that satisfy every client.