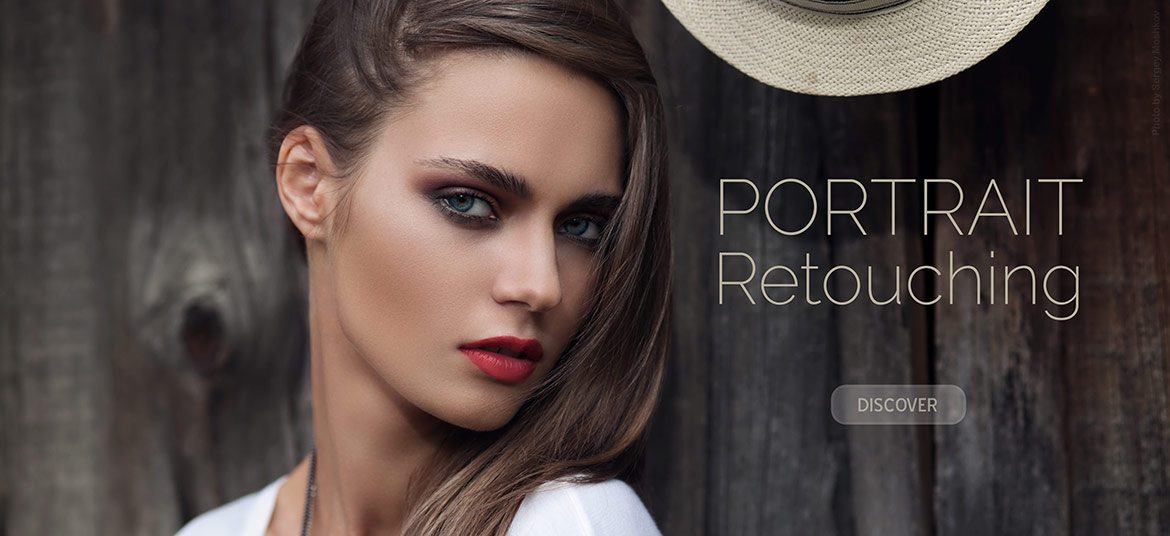 ---
Your Photo Editor Online. Professional Photoshop Service
---
Welcome to RetouchGem!
To achieve professional results with a point-and-click camera can require years of experience.
Even the most sophisticated photo equipment in the world cannot prevent strangers from wandering into the background of your wedding photos and holiday snapshots; or eliminate blemishes, stray hair, and wrinkles from your otherwise perfect portraits.
When you're trying to use free online photo editors, your images often look unnatural and overdone.
That's where post-processing and professional photo retouching come in.
Using professional photo editing software and years of training, our experienced photo editors can correct an image's color and exposure, remove unsightly distractions, and even create realistic composites of multiple shots.
Often the only thing distinguishing a professional photograph from a casual snapshot is the time spent on editing the image.
Whether you're struggling to produce the best possible images for your website, online store or social media, or simply trying to capture your most precious memories in the most artistic way; you can either spend a lot of money hiring a professional photographer or a little bit of money on a photo editing service.
If you've ever looked at a picture and thought, "If it weren't for that one little thing, this would be perfect", contact us today, and let us show you just how amazing your pictures can be.
---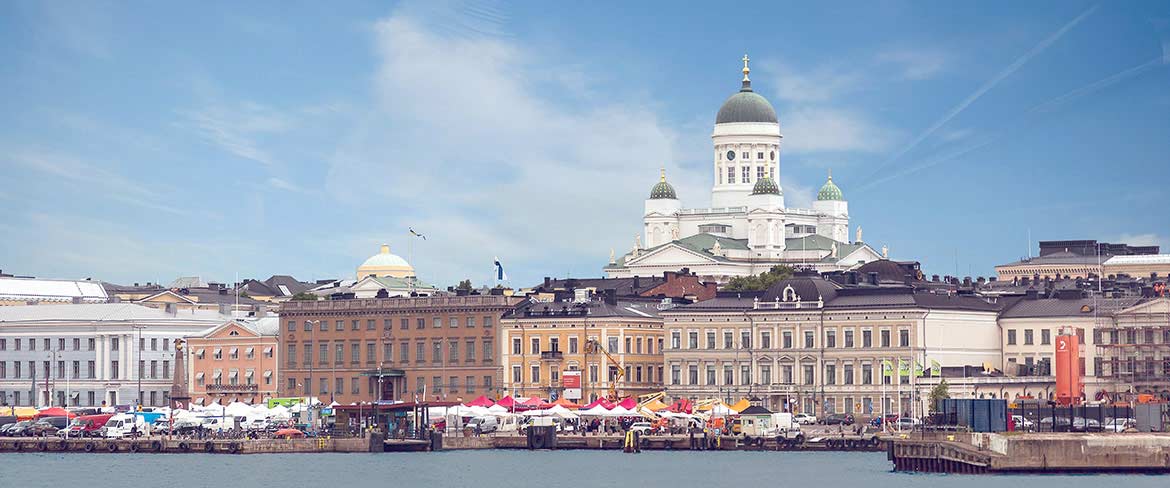 ---
About
RetouchGem is a professional photo editing studio based in Helsinki, Finland.
We have been operated in Finland since 2009. In 2013 our international website retouchgem.com was launched.
We perform all of our retouching work in-house. Because we control every stage of our work processes, we're able to maintain consistent quality far beyond what many companies offer.
Having an in-house team means that we can maintain a consistent look and feel across all your projects.
We love retouching and pay attention to detail. We carefully review your design brief to make sure that our services will be tailored to the instructions in order to achieve your goals. Our goal is to meet your expectations and always deliver on time. We know that we are not cheap as it has taken years for our team to build our expertise in this field.
We love what we do, and so do our customers from United States, European Union, Australia, and Canada. We have served local and international customers including some famous brands and magazines. Our clients are professional photographers and studios as well as small online stores and designers.
Whether it is a personal or commercial project you need help with, we would love to help you with that. Take a look at our
portfolio for some examples of our recent work and contact us to get an estimate for a service you are interested in.
---
Quality
We have a full-time in-house team, so we are able to maintain a high level of consistency and quality of our work. We can handle even the most complex photo retouching projects
On Time
We usually send the completed photo back to you within 2 business days
Privacy
Having an in-house team means that we never outsource your projects outside of our studio located in Helsinki, Finland
---
---
---
---
Reviews
John D., Michigan, United States
I have carefully looked over the work you and your crew did on my old photograph and I am absolutely amazed at how well the revised photo worked out, well beyond my expectations. To take a print of a 40 year old, 35 mm photo and turn it into an image that is comparable to a photo taken with a current digital camera shows that you have an outstanding crew.
I would not hesitate to recommend your photo editing studio to anyone in need of a photo restoration and improvement; you breathed new life into a tired old photo.
Thanks again for your great (and prompt) work on my photo.
Sandy Partain,
USA
Request: I would like to use this for a Christmas photo. Can you remove the background and replace it with something else for the holidays?
Result: You are outstanding to work with. I expected one photo choice, but you gave me 3 high quality versions! I am very pleased with your quick response and your fee. Top professionals to deal with. You were quick and answered any questions I had. I will be telling my friends. Such a refreshing change in this day and age to find a company that values your business. Merry Christmas to all of you.
Michelle, Australia
Enquiry: I am interested in creating a 'fine art' look with the following 12 images of my beloved Beagle dog. I would like the images to be black and white, as well as black out the background.
Review: I want to thank you all once again for your outstanding work on making my mediocre pictures look absolutely professional! From the initial point of contact until the very end you have been punctual, helpful, friendly and genuinely interested in helping me achieve my goal. I loved that you sent a side-by-side Before and After image. This helped me to compare easily, though there was no need for revisions. This was a wonderful experience.
---
I can't thank Mia and the ReTouchGem team enough. Their consistent, thorough, and quick communication combined with their incredible work made for nothing short of a pleasurable experience. Great work on fabric and detail retention. Excited to work with them on the next project.
Erik Murray, Los Angeles menswear label, @erikmurray
---
Maureen, Canada
Wow! Thank you guys so much. I am really impressed with how quick and responsive your service has been. I'm an actor looking to get very natural photo retouching focusing on evening out my skin tone, but still having it look like me. The photos are exactly what I was looking for and I will certainly be recommending you to my fellow actors in the area.
Dawn, USA
I am extremely pleased with the work that was done. The photos are absolutely beautiful! I am very fortunate to have found your website. To receive this level of quality work that is also affordable is a dream come true for me.
In addition, the fact that I receive the edited photos quickly and am able to request revisions is great.
Your professionalism, expertise, and generosity is so greatly appreciated.
Whitney James, Marketing Director, Clarus Partners,
Columbus, Ohio United States
I am so pleased with the images I received from RetouchGem. I submitted headshots to be retouched and they perfected the pictures without taking away the beauty of the unique individual. Between the great customer service, quick turnaround and quality product I will be a repeat customer of Retouch Gem.
---
Outsourcing editing to RetouchGem has allowed me to focus on growing my photography business. Now I'm booking national corporate clients who tell me they like the professional, polished look of my headshots.
Bethan Brome, BlueBlazerPhotos.com, USA
---
Claes, Norway
Request: Can you have a look at this portrait and give an estimate for reconstruction of the left part of the image that has been cropped out?
Result: Thank you very much. This is truly amazing! Highly professional work of your team indeed. I had almost given up finding a service like yours. I tried three different online photo retouching services on a particular retouching job, but the results were so bad you won't believe it. You guys did a fantastic job! I am so happy to have found you.
---
Angela Fedele, Australia
I'm an amateur photographer with an online product business that relies on good images. As a startup, I had a limited budget so took my own photos which were visibly very average. I then spent hours battling with Photoshop in a bid to improve my photos. Waste. Of. Time. I then decided to outsource the project and am so happy I chose RetouchGem. They provided me with a cost effective quote and promptly delivered my images adhering perfectly to my creative brief. I was delighted with the final images which now look professional and the customer service was excellent. It's great to know there is a company offering such a simple but much needed service in the creative industry.
Patrick, Canada
I had the misfortune of graduating on a day with heavy cloud cover. As a result, the photos I took were horrendous – they were incredibly dark, and so for months I lamented how my one chance to get great photos on campus with my family had been wasted. I tried many (believe me, many) photo editing services before stumbling upon RetouchGem. The quality of their retouching far exceeded that of any other service, and I am so thankful that I finally have graduation photos that I can cherish!
Ann Grube, USA
I wasn't sure about trying an online touchup service, so just sent a few photos of my teenagers with some blemishes on their skin. I got the photos back very quickly and can't believe how good they looked.
I actually laughed out loud because now I know why celebrities look so good on magazine covers. It wasn't too overdone though…I didn't want anything that looked unnatural.
My photos look great, and are the memories that we will want to have.
Miles, London, UK
I am absolutely delighted by the service provided by Retouch Gem. The experience has been excellent: fast, friendly and very responsive to my requests. Above all; the changes to my photograph were superbly executed – without seeing the original it would be impossible to detect what had been modified. I will have no hesitation in recommending RetouchGem to friends and family.
---
Tammy, United States
Request:
I want to look 10 years younger and 20 lbs thinner.
Review:
I just reviewed/downloaded all the images and I have to say I am impressed! Where have you been my entire life? I am so critical of myself in pictures and can literally count the pictures I have of myself on 1 hand. I have shied away from the camera as long as I can remember and absolutely detest taking pictures; with my face shape I always look heavier than I am.
Not sure how I have not known about you guys sooner but I am definitely a fan and will be a loyal customer for the rest of my life. My family may actually have some pictures with me now.
---
Thank you for making the world look better than it really does!
Jim Sturdivant, United States
---
Abby Fry, Savannah, GA, USA
Thank you guys so much for fixing my wedding photo! I almost cried when there was somebody smack dab behind me in every photo of my grandfather walking me down the aisle.
Frantic I contacted your company and before I knew it I had an amazing photo minus the man in the background.
The photo is seamless and it looks so natural. I cried when I saw that it the issue was able to be fixed.
My husband couldn't believe the before and after–he was impressed! I can't wait to frame this photo and give it to my grandfather as a thank you gift.
RetouchGem saved the day!!
Emily, Michigan, U.S.A.
Inquiry:
My wedding photos were given to me with no editing done (we had a destination wedding). On the photos, most of the editing would be body slimming for me (all photos), flyaway hair fixes, adding a little "hair" to hide my husbands bald spot in a few, and improving any color/lighting issues. One photo that I love was taken out of a video, and is not the best quality-is there anything that can be done to improve the quality of the picture?
Review:
Thank you so much! I love the pictures! Your editing looks natural, and has turned these pictures into ones that I will always cherish. I especially love how you toned down the blowing hair in picture 16 so that it wasn't distracting anymore, but left it enough that it was still fun and didn't change the feel of the picture. I am so happy with the job that you did, and I will absolutely be sending you more pictures soon!
Whitney, New Jersey, USA, Feb 02 2018
Hi I used you guys last year to photo shop our Christmas photos for me and they turned out amazing. I wanted to see your opinion if it's possible to photo shop a few photos I have but wasn't sure if it's too complicated?
A review for Retouch Gem:
Would recommend RetouchGem to anyone and everyone! They are amazing and have done many projects for me. I am a mother with 3 kids that I can't always get to cooperate for the perfect photo but Retouch Gem makes it all possible. Every project has come out fantastic and they are so fast to get it done. I am so lucky to have found them a year ago and with my 3 crazy kids I will definitely be a life long client!
---
Pascal Landert Photography, Switzerland
Thank you very much for you work and the final images. I am very happy with the retouching / composing and will place more orders with you in the future when needed.
---
Amy Roush, Vice President, SunTrust Bank
I used RetouchGem to retouch a business headshot my company had taken of me. I was very pleased with the results. My consultant was very responsive and explained the process completely. I was provided a quote and once I agreed to it and submitted my payment, the photo was returned within 24 hours. The edits completed were exactly what I asked for. The process was smooth and the price was reasonable. I would definitely use RetouchGem again.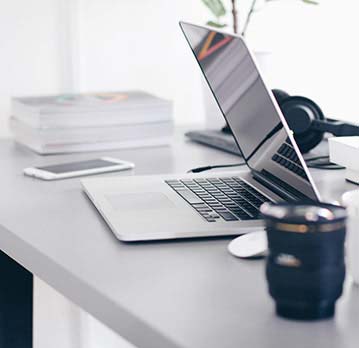 David Sutton,
Willow Curve, Michigan, USA
This is very excellent work. The quality and artistic balance is exceptional.
I would personally recommend the team at RetouchGem for specialized artistic assignments.
---
Veronica Pan, SHL Group, Sweden-based medical devices manufacturer, shl-group.com
All files are well received and they look perfect.
Thanks a lot for your help and we have been enjoying the experience working with you. We'll definitely look forward to the next chance of cooperation so let's keep in touch.
---
---
---
---
Kate & Anne,Dj's: Duffle Bag Divas
Ialways mean to write reviews for people or company's that provide great customer service or quality work because it can be such a rare thing these days with the saturation of every market but I always end up not having time and by the time I actually do it's already slipped my mind.
RetouchGem has made me stop in the middle of my crazy day and make sure to write a testimonial.
My sister and I have spent lots of money hiring professional photographers and people in the "creative" industry trying to get what we have needed for our branding especially when it comes to our photoshoots for press and social media. It has always been a disaster after disaster. We recently resorted to buying our own camera & tripod (because every photographer was not cutting it) and decided to take them ourselves. We just have needed to find someone to edit our photos to look like the images we filter and put on our Instagram.
Yesterday I sent at least 30 emails to photo editors for their pricing that I found browsing online. It wasn't even thirty minutes before Niina from RetouchGem team got in touch with me explaining their process and basic pricing.
I sent my photos with a list of adjustments I needed as well as an edit that we posted on Instagram asking them to make it look the exact same way on the original large raw file.
I was emailed back immediately with the exact pricing for each photo and once I agreed to the total I was sent an invoice and clear instructions on what options I had to send payment.
I sent my payment through Paypal before I went to bed that night & by the time I woke up the next morning I had an email telling me all edits were done.
I was shocked. I did a small prayer hoping it wasn't another disaster as I opened the email. I was sure I was going to have to ask them to redo this on some things but to my absolute surprise everything was perfectly done and 100% how I asked them to do it. They even added PNG versions with a transparent background that would make it easy for graphic designers to work with because I had mentioned in my first email that the photos would be used for flyers and other press material.
While everyone else I wrote to yesterday is just now sending me a response about their pricing, I'm already sending off our edited photos to be added to the event flyers for our tour we have in Mexico next week. My sister and I are so relieved that next time we need edits done we have found a dependable photo retouching company to rely on.
---
---
Featured In & Recommended By
---
---
---